Meet our Gerkens® Engineers
The Gerkens® Cocoa Engineers are a group of passionate experts who understand how to make goodness happen on every level. They're here to develop and create cocoa powders and recipes that perfectly fit your needs and consumers' demands.

Even after 30 years working in R&D roles in the cocoa industry I am still dedicated to building customer intimacy. It is a process that never ends and we always strive to better understand our customers and their needs
Dick Brinkman
R&D Leader Cocoa EMEA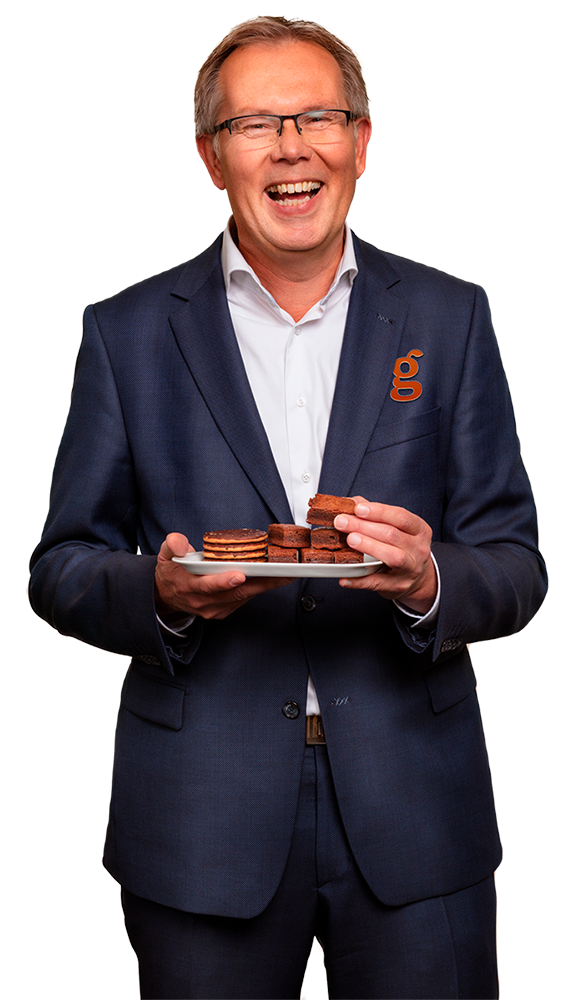 Understanding your needs
Our quest to better understand our customers never ends and our dedicated Technical Support Cocoa Engineers work tirelessly to build profitable, long-term relationships. By knowing you intimately, our Cocoa Engineers can custom create a powder perfect for you or recommend one of the broadest spectrum off-the-shelf powders. With years of cocoa expertise and superior blending capabilities we guarantee to know goodness inside out.
The sensory team is developing the best possible sensory design for our cocoa products, with deep understanding of taste for consumers' behavior and expectations
Desiree van den Burg
Sensory Specialist Cocoa Products
Perfecting colour and taste
Our Cocoa Engineers have a deep understanding of the profiles expected and demanded by consumers and are working to develop the best sensory design for all our cocoa powders. Everything is in place to guarantee perfect consistency of taste and colour: equipment for high-quality selection of beans; skills that are controlled throughout all processes; detailed sensory data and tight microbiological specs. Not to mention a Research & Development Panel constantly aiming for perfection.
We have great facilities available for doing application work for our customers and we are passionate about helping them develop new premium cocoa products.
Lois Walley
Technical Account Manager Cocoa
Reinventing the cocoa arena
We are passionate about helping you develop new premium cocoa products. Our facilities are geared up for innovative application work and our Master Recipe Developers are ready to go. We have vast cocoa market knowledge and continuously track consumer insights. We also work with the Cargill Consumer Community who can provide valuable insights on consumer perception of our reinvented products.
While we invest in a more sustainable cocoa sector and improved livelihoods for cocoa farming communities, we make sure consumers can enjoy delicious cocoa products with a peace of mind.
MARIA CHRISTODOULOU
Commercial Marketing Manager Sustainability
Sharing knowledge
We believe that goodness goes beyond taste. It extends to people and the planet too. So, while our Cocoa Engineers are exploring new territories for delicious cocoa products, we are working hard to invest in a more sustainable cocoa sector. We offer our customers sustainable products and services on request and we're proud to be part of the Cargill Cocoa Promise to improve and support cocoa farmers' livelihoods and communities.
Meet our cocoa engineers and join us on a journey to goodness